Best Vitamin C Serum

– Here's What Isabis Formulae Vitamin C Face Serum Will Do For YOUR SKIN
Reduce Your Wrinkles & Those Fine Lines, Leaving Your Skin Clearer, Younger & Firmer.
Even Out Your Skin Tone – to Improve Skin Discolorations.
This Vitamin C Serum Contains Special Ingredient MATRIXYL Synthe'6
– A Revolutionary Powerful Anti-Wrinkle Peptide That Will BOOST Collagen, Elastin & Hyaluronic Acid Production To Restore Your Skin's Youthful Look & Elasticity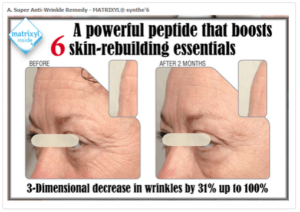 FAST ACTING & HIGHLY EFFECTIVE
This Advanced Serum Contains Potent Triple Antioxidants ( A, C & E ) Which Combine To Protect, Heal & Rejuvenate Dull and Aging Skin – Giving You a More Vibrant, Luminous and Youthful Look.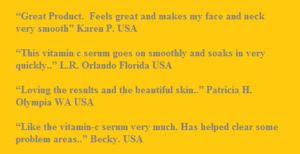 This Topical Vitamin C Serum Is Rapidly Absorbed, Non-Greasy, Non-Sticky & Non-Watery & Suitable For ALL Skin Types (For Both Men & Women)& Gives EXTRA Help for Skin that is Dry, Sun Damaged and Skin Prone to Blackheads, Acne and Rosacea.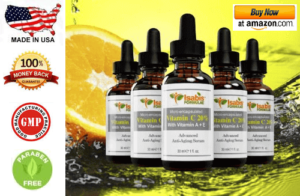 Why is Isabis Micro-Encapsulated Vitamin C Serum 20 % So Much Better?
Vitamin C is highly unstable.
It is sensitive to light, temperature, oxidizing agents, pH and likely to interact with other ingredients.
These factors induce degradation, resulting in molecule inefficiency, discoloration, odor changes and even side effects, such as irritation.
In order to ensure the Vitamin C efficiency and to increase product safety and shelf life, Swiss Scientists developed micro-encapsulation, whereby vitamins are surrounded by tiny 'capsules'.
The vitamins are protected from the environment, light, temperature, pH, oxidation and cannot interact with other ingredients.
As a result, the vitamins stability significantly increases, not only vs. naked vitamins but also vs. other delivery systems.
Thus, the stability of Isabis Formulae Vitamin C Serum 20 is extended up to 18-24 months, and the end product efficiency has been significantly improved.
The vitamins are released from the "tiny capsules" by applying mechanical pressure, such as by rubbing the topical vitamin c serum onto the skin, up until the moment of application, the vitamins remain fresh and potent in the capsule, due to their high and improved stability.